Be prepared to be …
Heard
Seen
Honoured
The 23 in '23 Portrait Series is a transformational photography experience dedicated to empowering and uniting women through the art of storytelling and photography. 
I am looking for 23 women to share their wisdom and experience and to inspire other women of all ages. Each participant's portrait and story will be featured in a beautiful magazine at the end of the project.
Through this portrait series, we will explore the power of authenticity, what it truly means to be a woman; talk about ageing with grace and beauty; share stories about culture and diversity.
Space is limited to 23 women for the year 2023 only.
I am here to help you embrace your uniqness and show you how beautiful you are, with all your curves, softness and imperfections.
Step into your power with grace and courage.
Are you ready?
Your story told beautifully
Your elevated photo session
If you are expecting a shoot & burn experience or a  "quicky" (as I've had someone call a portrait session once), this is NOT it.
Be prepared to celebrate your individuality and unique beauty.
Be open to acknowledge your worthiness and accomplishments.
I believe that raw, pure beauty comes from within, first and foremost.
Your outside appearance reflects your inside, so take the time to carefully nurture  (and re-connect with) your soul. Plant kindness, listen with empathy and make more time for yourself.
Nobody needs to allow you to take time to fill your own bucket. It is YOU who decides that now is the right time.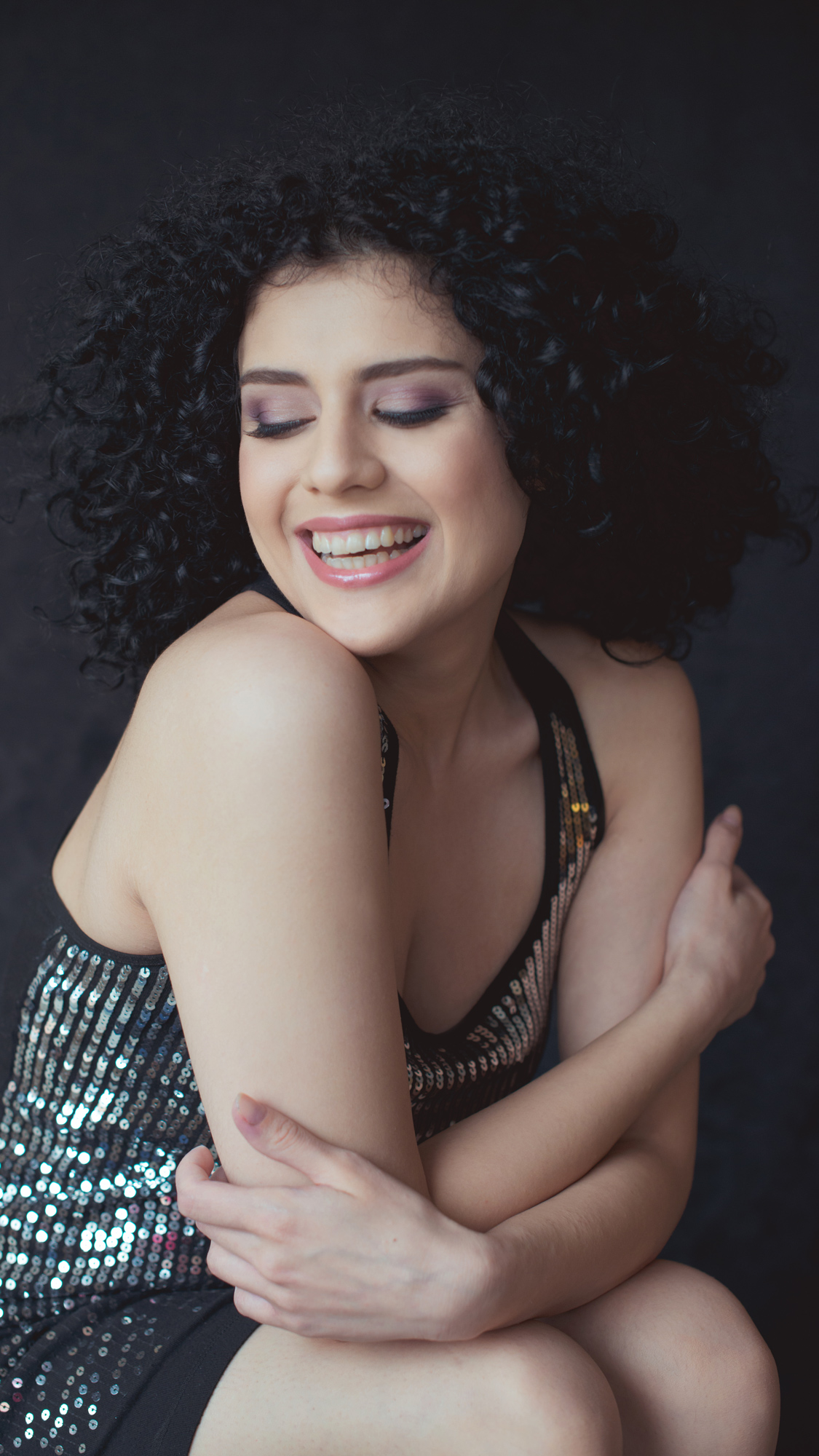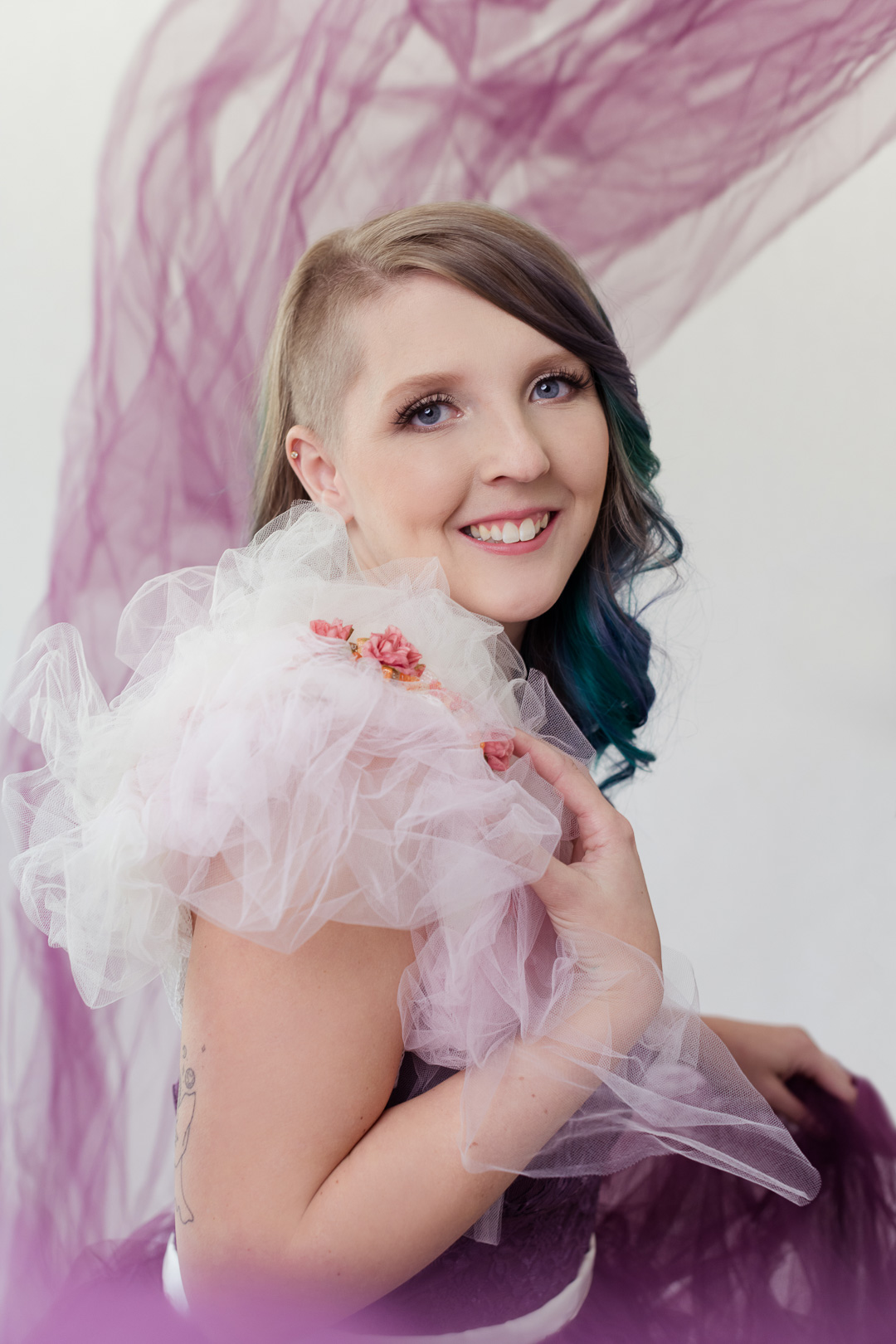 Danielle
"Sometimes it's necessary to love yourself just a little more than normal.
So blessed and amazed by the beautiful images Claudia Tecuceanu captured for me reminding me of who I am and that I deserve to love myself!
And on top of the memories, empowerment, self love, and a reboot- she surprised me with a video capturing the whole thing."
Hi, I'm Claudia!
So nice to meet you. 
I am a portrait photographer that helps women reconnect with their deepest self, feel courageous, beautiful and comfortable in their bodies.
I'm a native Romanian with a dash of Hungarian, calling Canada my home now. If you think I'm French, Russian or Italian because of my accent, you are not alone. Everyone does it!
My childhood was peppered with lots of "shoulds" and "shouldn'ts" about women, some outright spoken, others infused in underlying context.
As times passed, I realized that these believes no longer served me  and I began my journey of self-discovery, reflecting, accepting and learning how to love myself. It's been a slow and hard road, but the rewards are unmeasurable.
Each photo session that I craft is a transformational experience meant to shift your perspective from dreading the photo shoot to being excited about it. I like to take the time to get to know you so that your photo session is as unique as you.
Leave treasures on your walls for your loved ones.
Be honest: how many photos do you have that that will never see the light of day, whether as a framed print, artistic canvas or heirloom album? Enjoy your photos and display them proudly – you deserve to smile and be happy whenever you look at them.
The 23 in '23 Portrait Project offers you a unique portrait session through pampering, the model-for-a-day experience, self- discovery journey, and moments of beautiful acceptance.
I hope YOU will take advantage of this project and step into your power with grace and courage.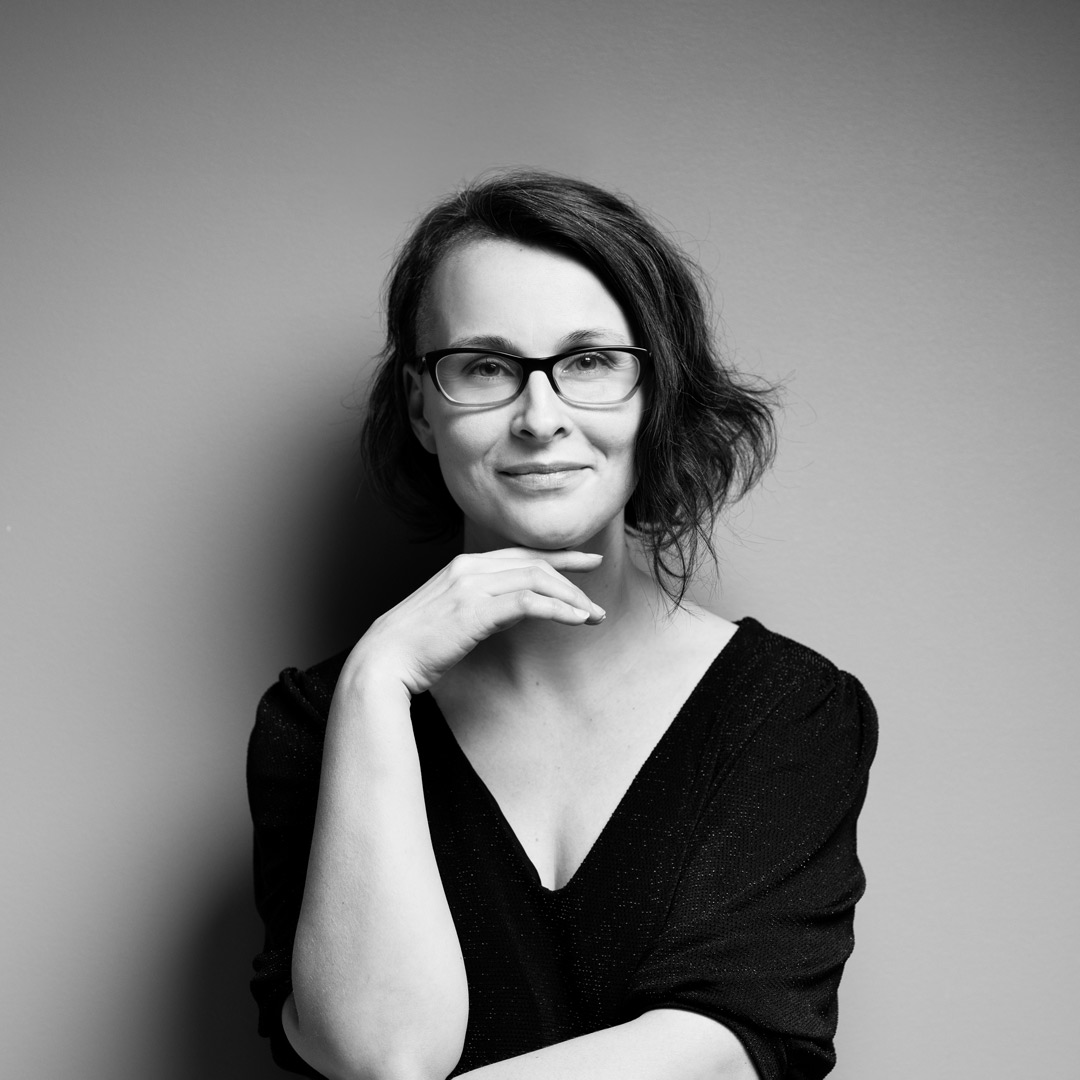 Why be part of this project?
"I cannot say enough positive things about the amazing experience I had with Claudia. Do you want to feel beautiful? Powerful? Sexy? and do you want to be comfortable and happy while your shoot is happening? Claudia makes all that so.
From the makeup and hair with Bobi to the shoot with Claudia, I had a day that was all about me, and about owning my body's power and presence. I even have incredibly artistic shots that I will be having printed to share outside my marriage"
Lisa
Who can participate?
This is for everyone who identifies as a woman and who wants to grow, inspire and be inspired.
This is for the one who needs to fill her own bucket, while lifting others through her story, full of joy, hardship, connection and love.
For the visionary woman that cherishes her background, culture, skin tone, size. etc.
Come with your explosive joy or your quiet manner. Bring your lovely quirks, your wisdom and let us capture your true self on camera. Together, let's make your story be KNOWN.
I want you to feel completly at ease and really enjoy being part of The 23 in '23 project.
This discovery call will be the starting point to unfold your story and have your questions answered.
The planning session is a collaboration of ideas that will get the creative process going. This is the time to talk about your style, to add diversity and personaily, so you can bring your vision to life.
Whether by email or by phone, we'll finalize your wardrobe and your sets based on outfits, talk about props and hair and makeup style.
Professional Hair & Makeup
On the morning of the photo shoot, you'll be introduced to our professional hair & makeup artist. She will work with you to create the look that we are going for,  whether that is minimalist or full on  glamorous.
During your session I will coach you into poses that flatter you and make you feel empowered, and guide you through facial expressions. You know yourselft best, so we will work together to bring out your beautiful personality.
Tip: You will look amazing, so plan to go out afterwards with your loved ones.
My creative process is based on the principle of getting the desired image in camera, through carful planning and intentional posing. However, your final images will be professionally edited, to incorporate my artistic vision, while making sure that you still look true to yourself.
In about three weeks after your session, we will meet in person for your reveal session. This is the time to choose your favourite image that's included with your session fee.
There is no hard sell.
You'll choose your favorite photos and if you you want to have other keepsakes besides your included image, I can share some options with you. I am currentlly offering boutique albums, prints and canvases. 
You participation in the project includes 1 professionally edited, printed 8×10 portrait of your choice ($200 value) and its matching high resolution digital version. Or chose to apply the $200 credit toward a purchase of any of our other products.
Inclusion in Photo Magazine
At the end of this project, I'll select some of your soulful portraits to be featured with your story in our 23 in '23 magazine special printed edition and you will receive a complimentary copy of this jaw-dropping magazine.
"It is confidence in our bodies, minds, and spirits that allows us to keep looking for new adventures."
~ Oprah Winfrey
How would you feel if you weren't constantly trying to "be more"?
I invite you to reflect, reconnect and rejoice in the art of simply being enough.
I want this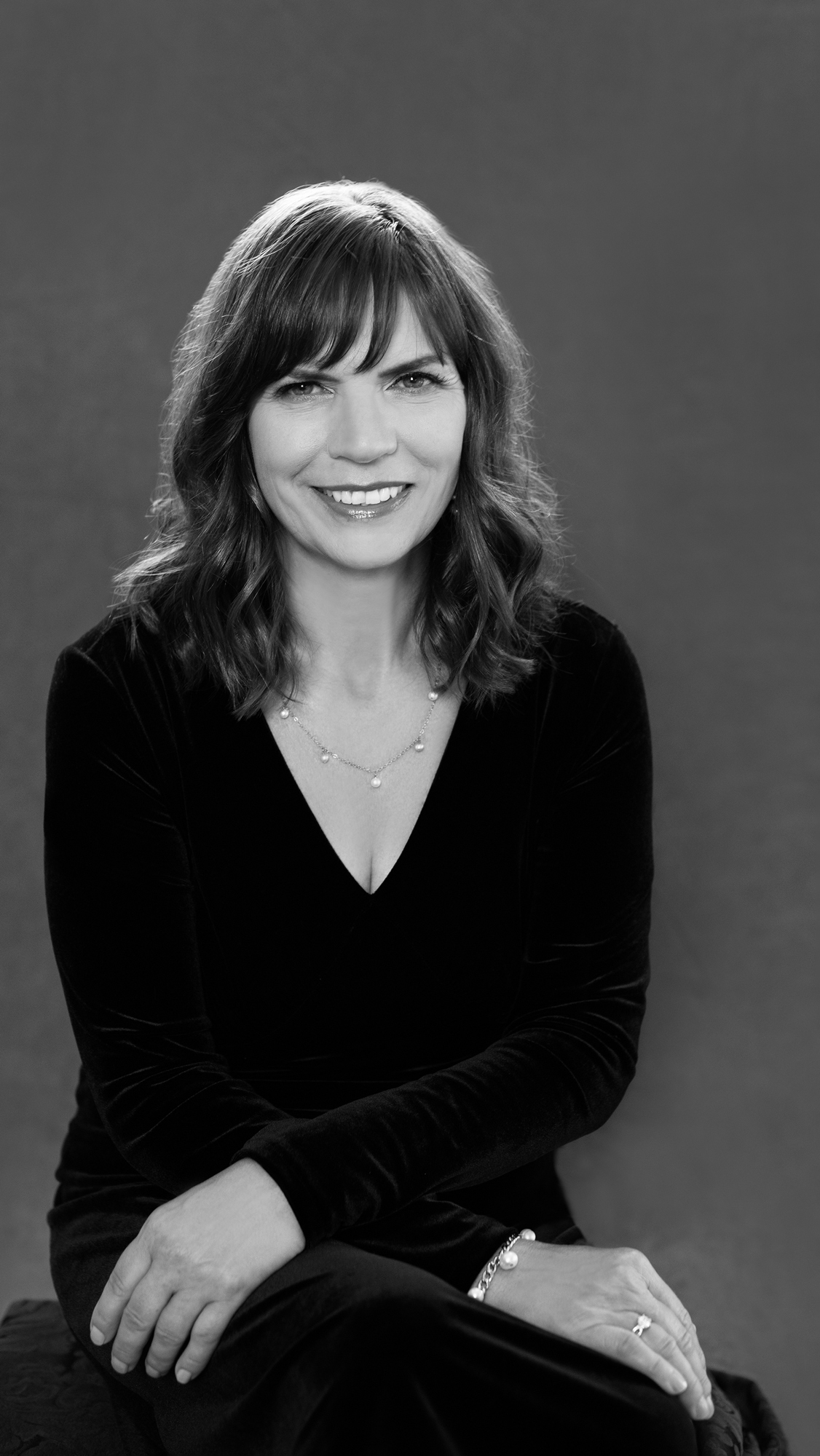 How much does this experience cost?
I want every woman to share her beautiful story and join us on this journey of self-discovery. For this reason, this experience is only $489.
Where are the sessions taking place?
All sessions will take place at our Calgary studio.
When are the sessions booked?
The timeline for the project is April 2023 to December 10th, 2023.  There are only 23 spots available and all sessions must be scheduled and completed within this time frame. Sessions take place from Monday to Friday 9:00am to 3:00pm.
Help! I have no outfits!
Not to worry – I am here to help you all the way through.
At our phone consultation we'll talk about all your options.
You will be kindly asked to sign a model release for your images, allowing them to be used in the magazine and in future promotions of similar series or other formats.
Your story & photos will be featured on our website, social media and in the final magazine.
Your story will be showcased; parts of your questionnaire answers and interview with Claudia might be used for sharing the story.
We will take a before-styling photo prior to hair, makeup, photoshoot OR you can provide an image of your own choosing.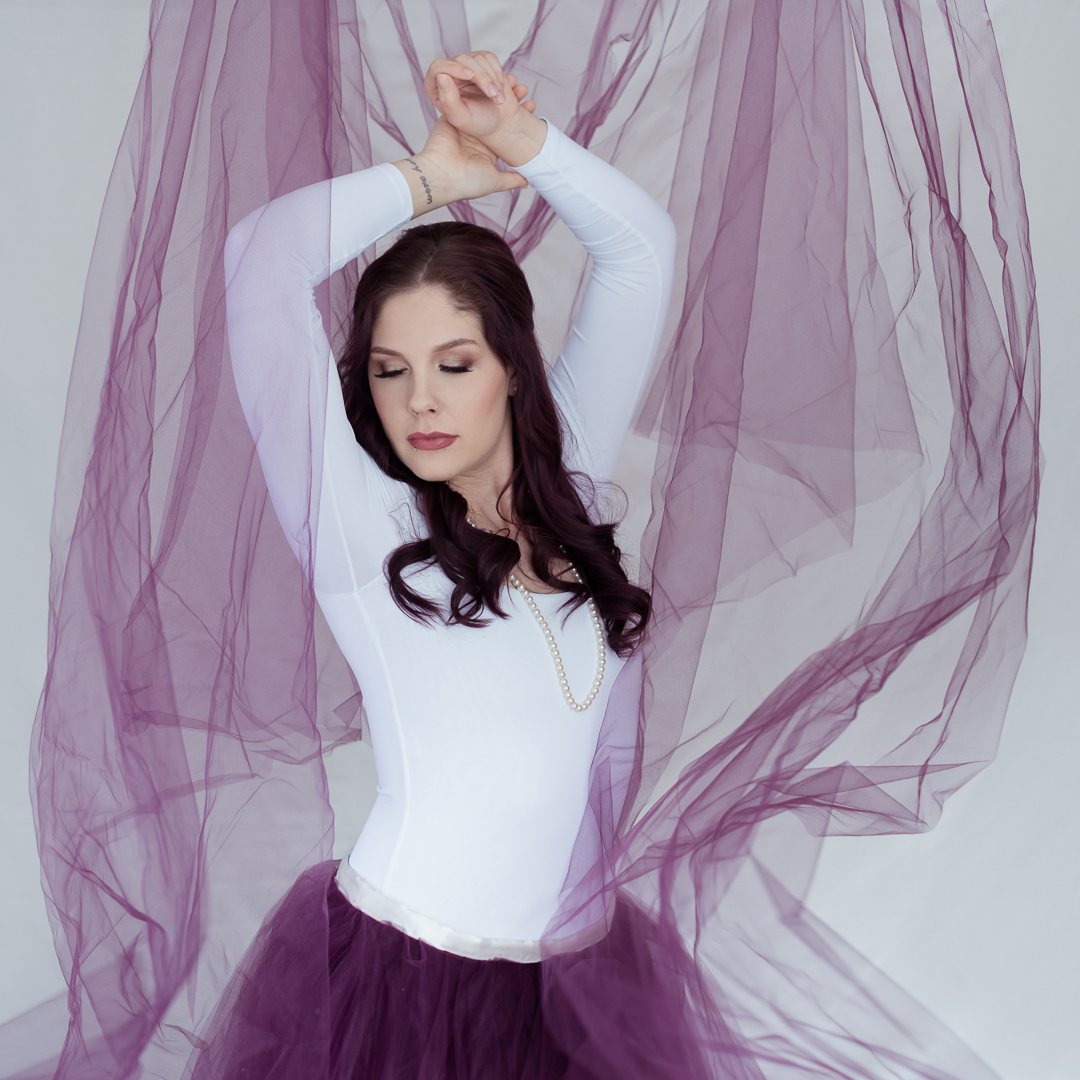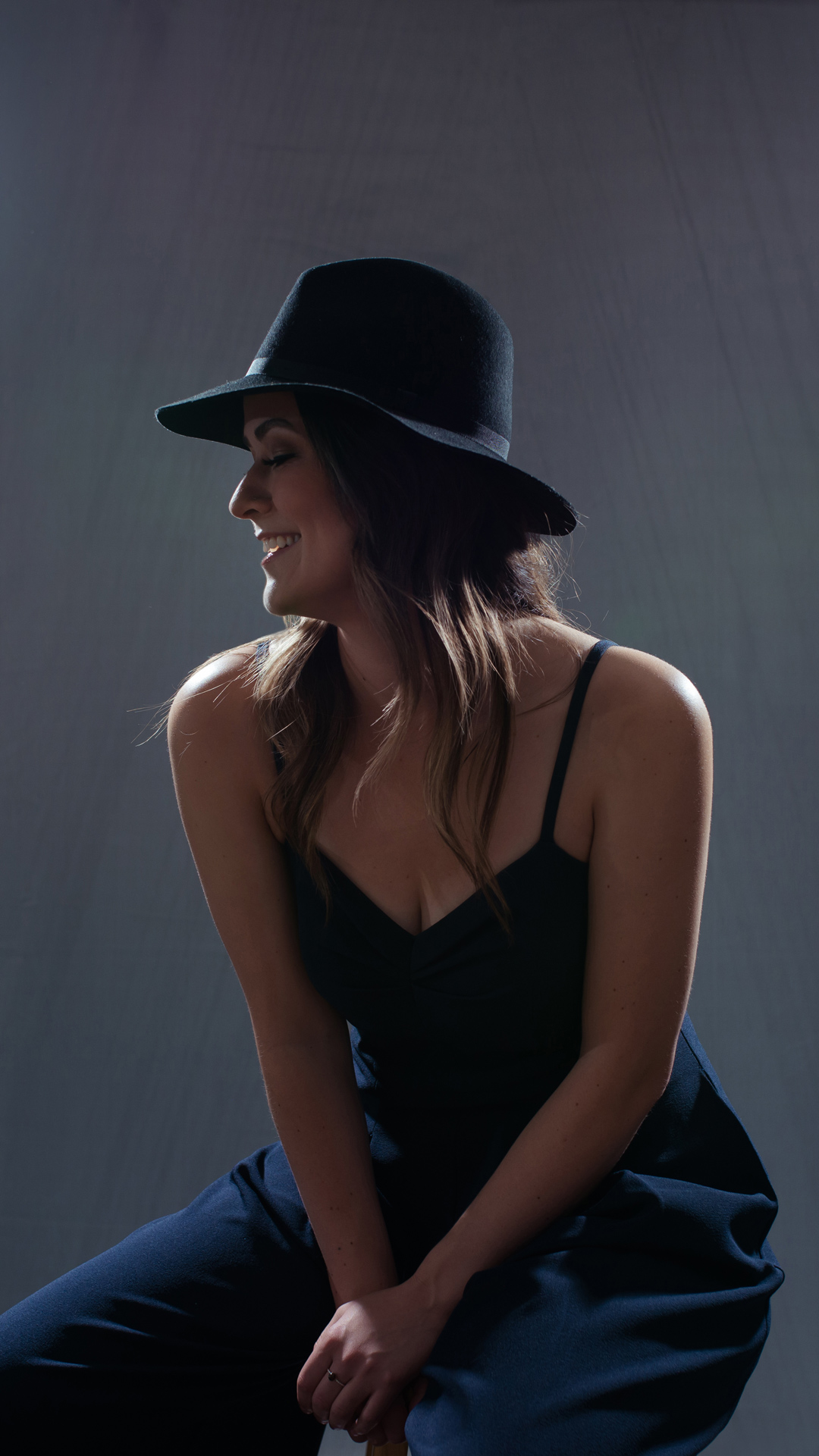 "Claudia is fantastic. She captures such beautiful photographs and is creative in her approach. She makes you feel confident while ensuring she captures your personality. I could not recommend anyone better!"
Heather
Be part of the 23 in '23 Project.
Space is limited to 23 women.