Calgary Fall Photo Sessions
Let's Fill Your Walls With
Memories
Autumn is in full swing, and I'm so excited to see those beautiful reds, golds and warm tones popping everywhere.
In the midst of back-to-routine activities, playing in the leaf piles and baking pumpkin pies, it's quite normal to feel like your calendar is filling up fast and not take the time to truly enjoy this spectacular time of the year.
Psst….
Don't forget to update your photos this Fall!
Fall is for giving thanks, but it's also the perfect time to regroup, enjoy the company of our loved ones and create some fun-filled, colourful memories together. I promise you, the photo session will take less than a back-to-school shopping spree and it will last a lifetime!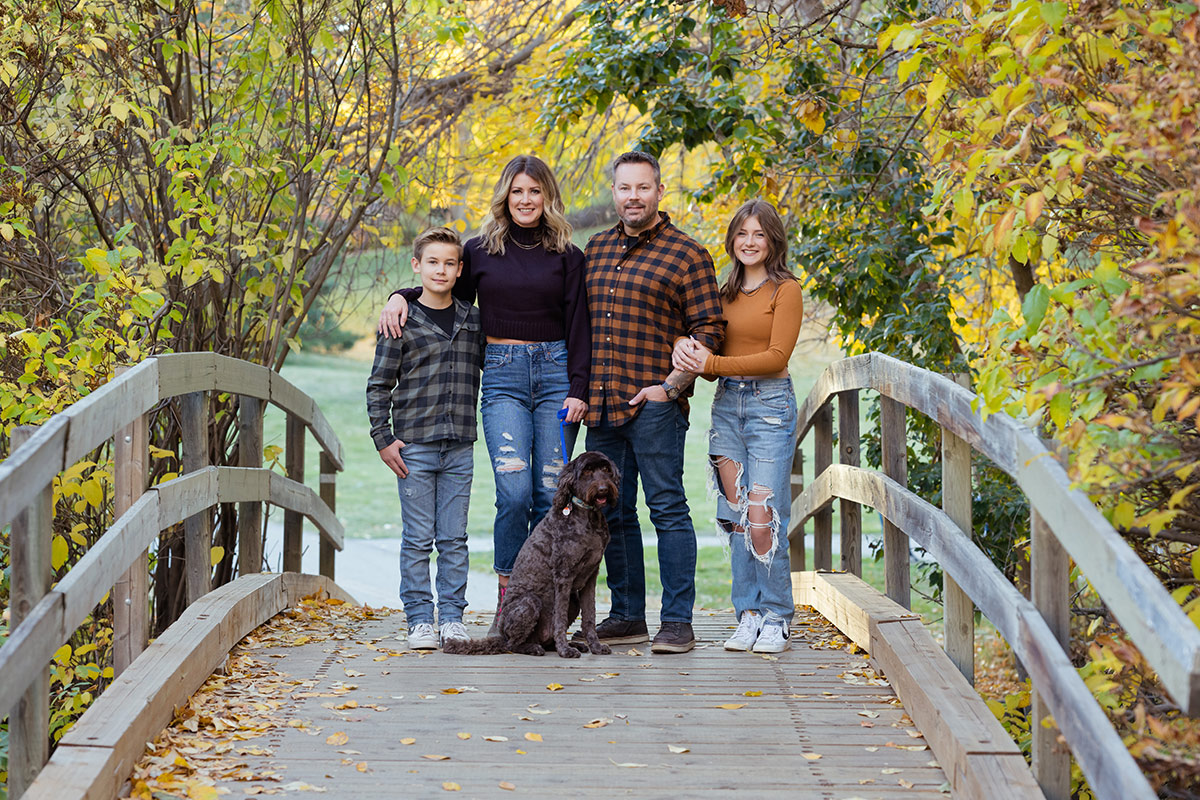 Alex C.
– Mother of 2 –
"Claudia is especially good at working with my kids- she can make the laugh, put them at ease and engage with them in a way that always gets great results. At our last session, we included the family pup who did not in the least cooperate, and Claudia was endlessly patient and a good sport about it! Whatever your needs, professional or personal, Claudia will help you through it step by step with advice about appearance, clothing and locations, and will be sure to make it a fun experience. "
Your Outdoor Fall Photoshoot
– As Unique As You Are –
Are you a couple wanting to capture your love in the most beautiful spice-toned scenery ever?
Or a mother-to-be who wants to celebrate this special moment of your life with vibrant fall maternity photos in a Calgary park?
Whether you are a small family, or a large family, with pets and eager grandparents that want fresh photos, let's connect and bring your vision to life.
From mountain views, to pumpkin patches and backyard leaf piles, you can rest assured that we will work together to capture your family in an authentic, beautiful way.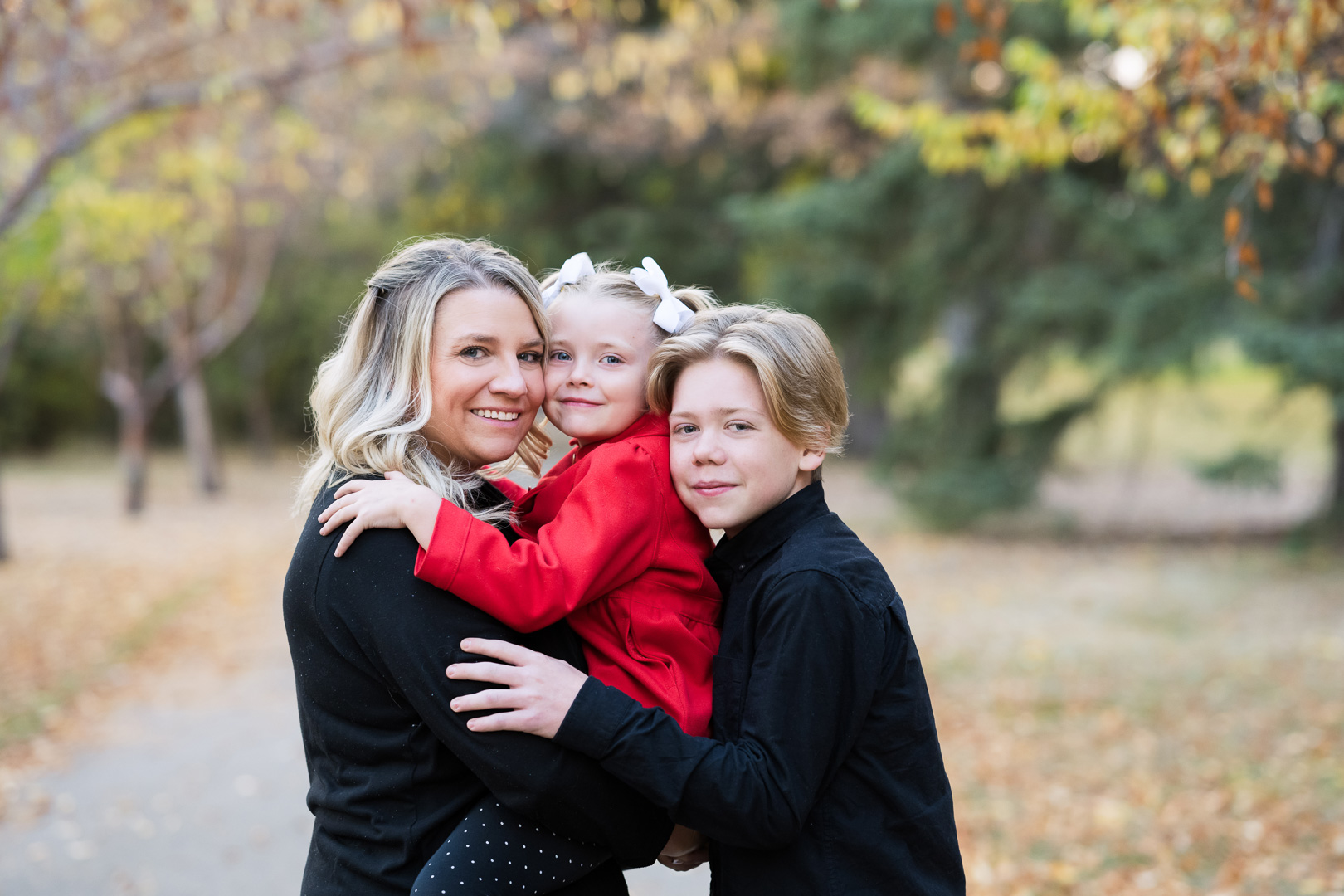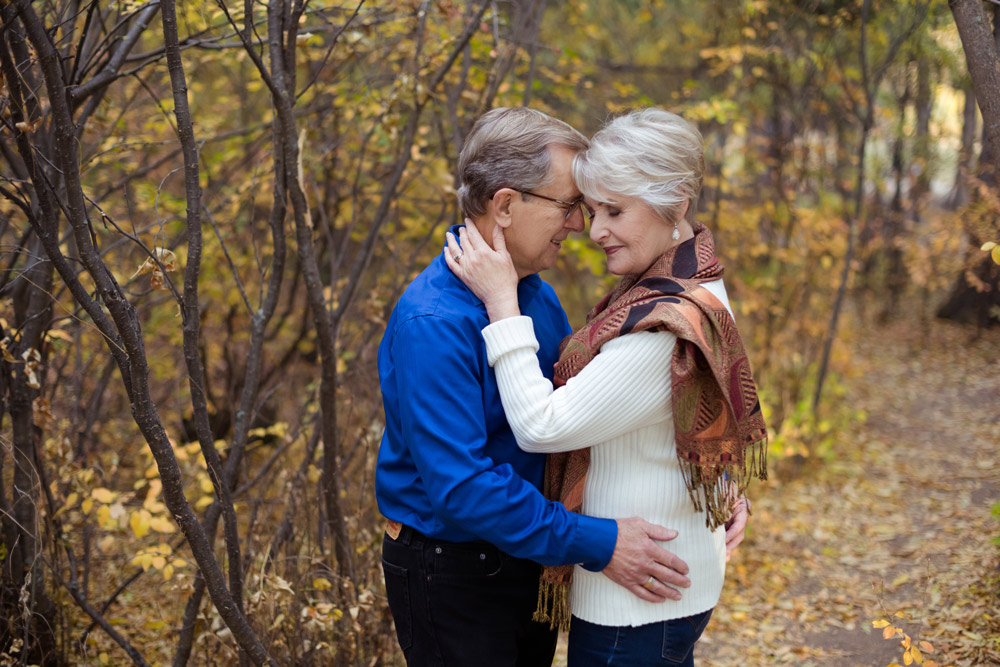 Marilyn S.
– Mother of 3, Grandmother of 8 –
"The photo session was the beginning of our 50th wedding anniversary celebration, and the site Claudia chose was stunning and filled with beautiful autumn colors which was exactly what we were looking for. She showed lots of patience in capturing our love and happiness in the photos with her wonderful attention to detail!"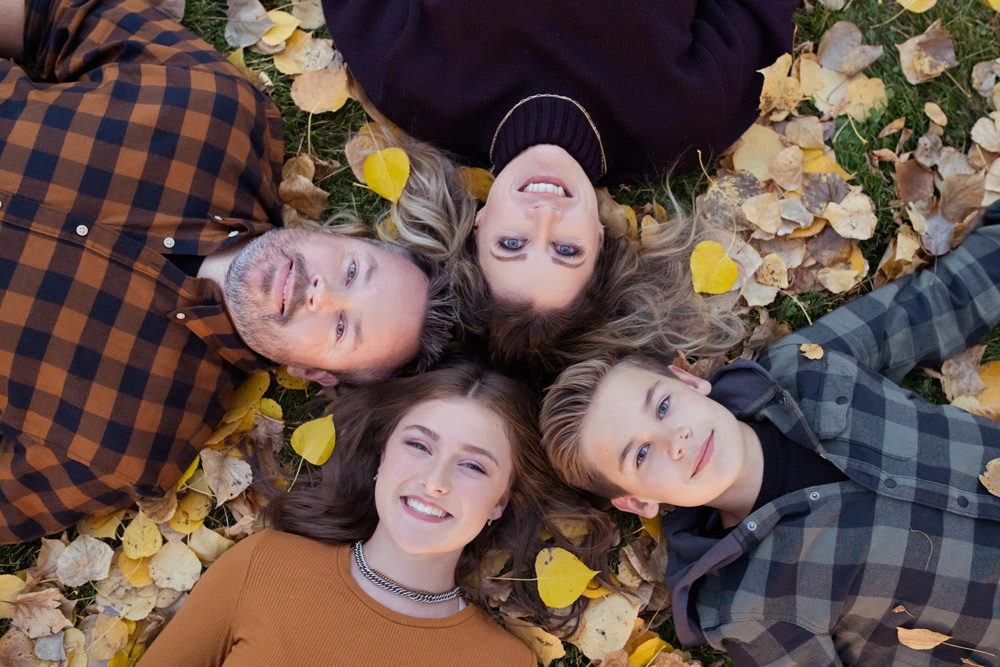 Reconnect With Your Loved Ones
If you're not a fan of boring school photos and selfie family photos, then you are in the right place! Let's get you ready for sending those Christmas cards to your loved ones. I'll help you all the way through to create heartfelt photos and remind you to enjoy life's little things during our time together: crunchy leaves under your little one's feet and cuddles with your favourite person in the world.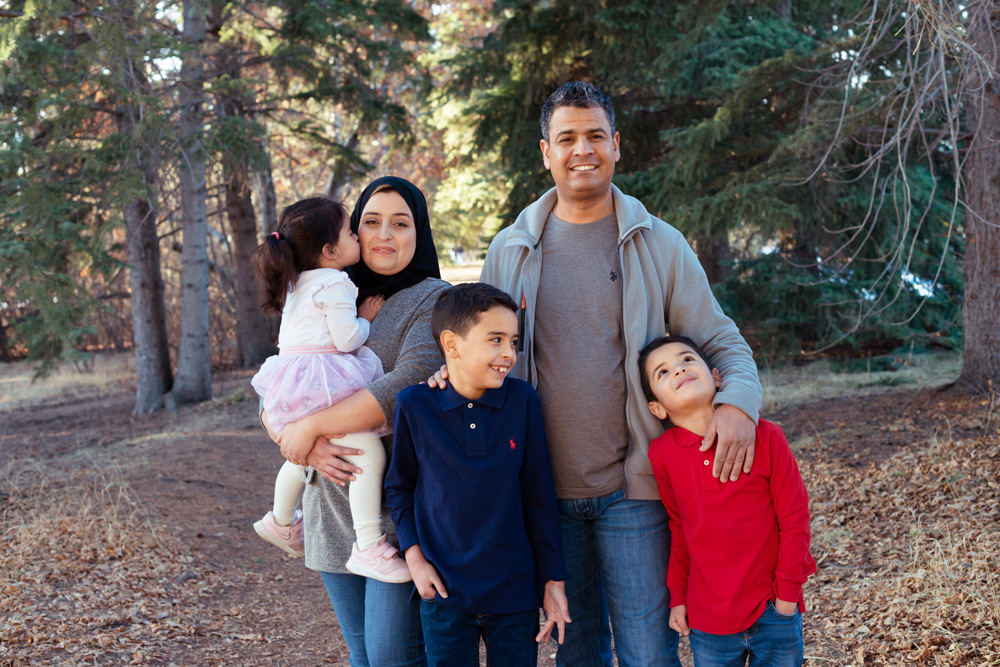 Joyful Experience For All
Yes, you've read that correctly: for all! From the bomb of energy that is your 4 year old, to the chilled teenager and the lovin' partner. I make sure that everyone feels welcomed and relaxed in front of the camera and that you all get some good laughs and beautiful, authentic new photos during your photo shoot.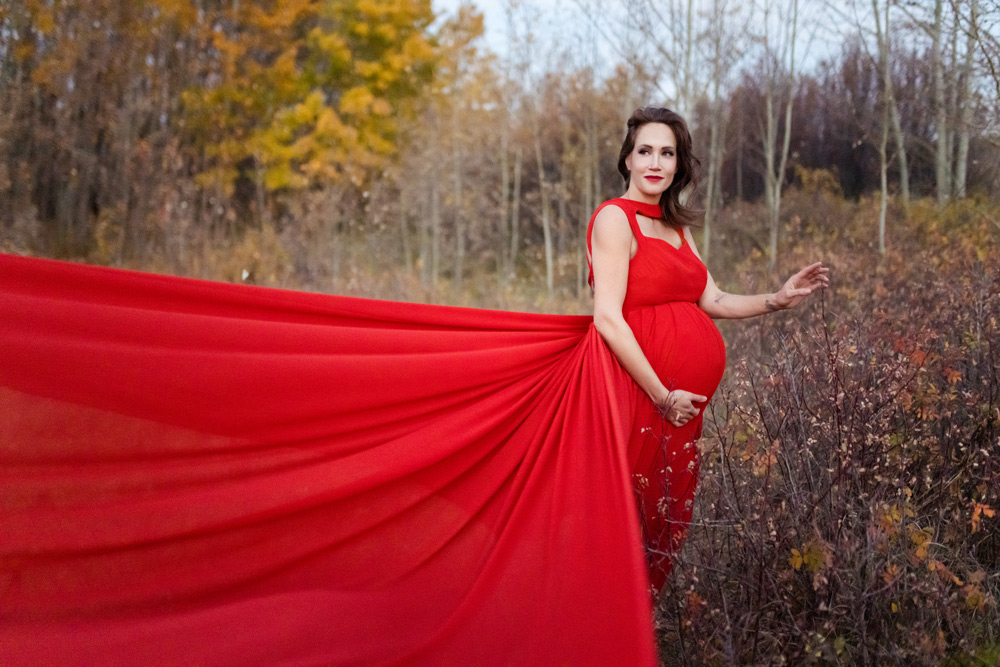 Take A Stand: Exist in Photos
Dear awesome, beautiful woman, know this: you are not alone. I've met so many wonderful women who take many photos of their pets, partner or kids, but don't have a single image of themselves, that they actually love. It's time you existed in photos. For your loved ones and for yourself. And I will make sure that you look your best.
"It's the first day of autumn! A time of hot chocolatey mornings, and toasty marshmallow evenings, and, best of all, leaping into leaves!"
~Winnie the Pooh
The Details
Photo sessions will be scheduled in a park in NW Calgary, during September and October, to make sure we get the beautiful Autumn foliage.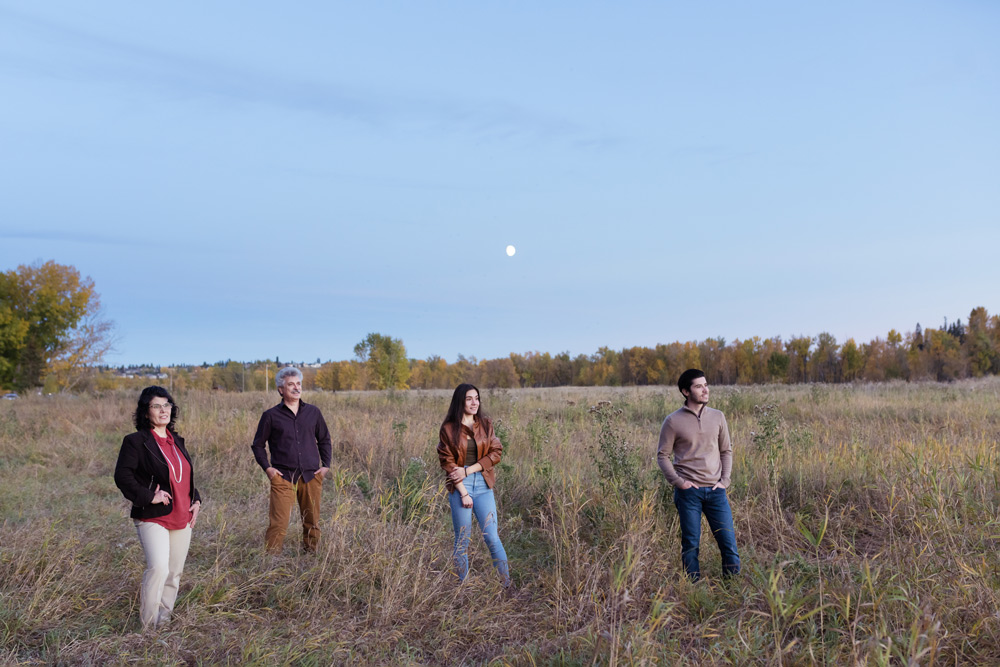 An in-depth consultation prior to the session to plan location, outfits, activities etc.
1 hour of photography time
All the edited digital files (about 35-45 photos)
10 Prints (8″x12″ or smaller)
Online video story to share with family and friends
*Payment is in two installments:
$300+GST upon booking
$489+GST is due 7 days after your session.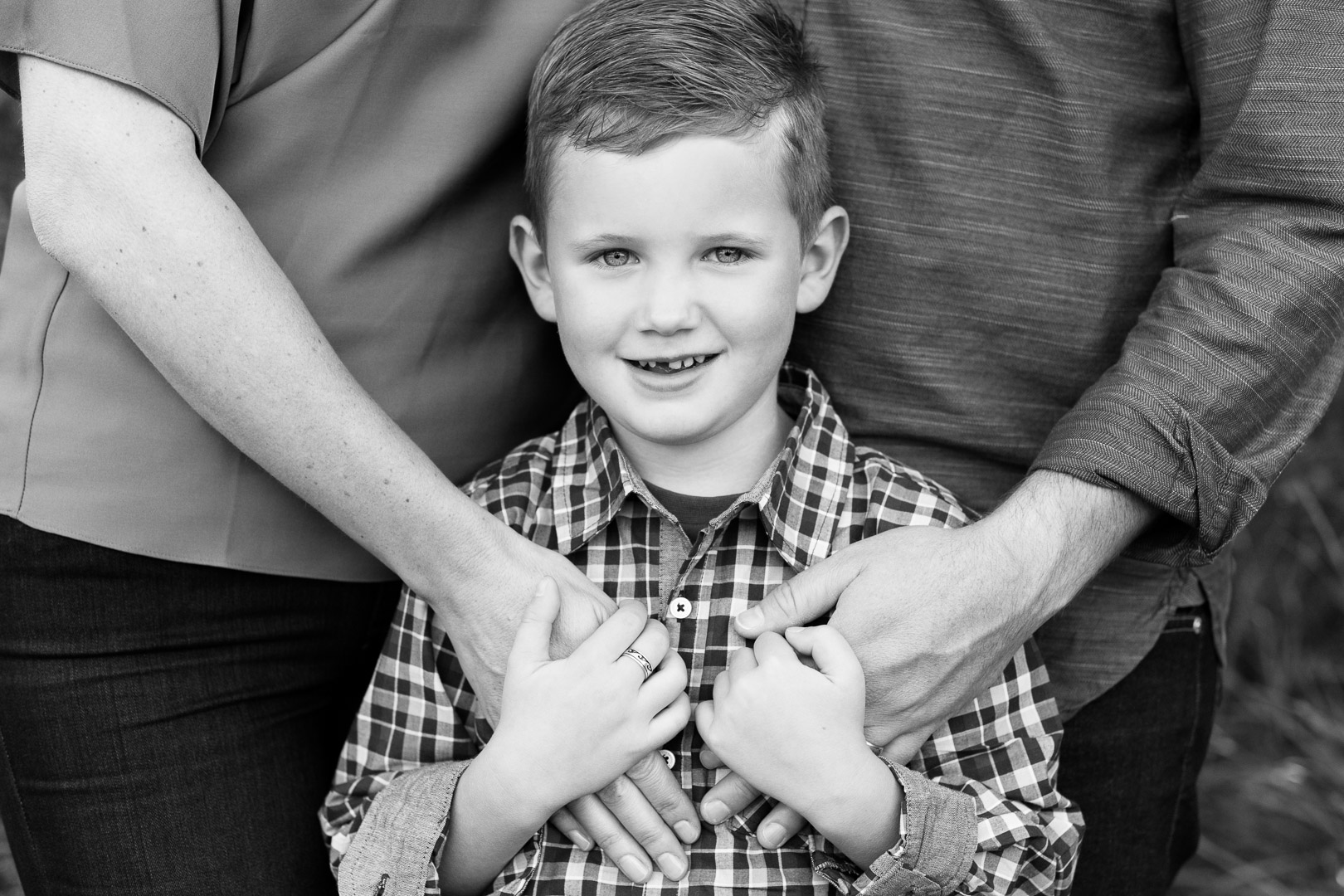 Lisa T.
– Mother of 1 –
"Claudia did a wonderful job. She is clearly an artist who is invested in capturing incredible shots."
Book Your Fall Photo Session